Safe Cycle for Families Online Course
The Safe Cycle for Families Online Course has tips and information to get families riding and walking to school. Topics include:
Getting ready to ride a bike
Riding a bike
Bike maintenance
Independent active travel
Let's talk road safety
Active travel resources
Hazards game (kids will enjoy playing this one with you!)
You can work through the resource in bite size chunks and enter or return to topics at any time. There are lots of short videos and posters to download too!
The online course can be found on the ACT Health website or by clicking on the image below.
Why Ride or Walk to School?
Our research tells us that kids want to ride or walk to school – when we surveyed over 300 year 6 students the vast majority preferred active travel over being driven to school.
Less than half of children aged 5-12years in Canberra are getting the recommended 60mins of physical activity each day.  Enabling children to ride or walk to school not only saves parents time in the morning it also adds to children's daily physical activity and this has positive benefits on their health and wellbeing.
Bike riding is the easiest way to get healthy: It is recommended that children get 60 minutes of physical activity every day to maintain their health and riding a bike to school is an easy and fun way to make sure they are hitting this target. It's also a great way for parents to spend quality time with their children.
It improves physical activity rates: In the 1970's 80% of all school children rode or walked to school but now more than two-thirds go by car. Thanks to the Ride or Walk to School Program that trend is reversing – schools that participate in the program report 49.6% of students used active travel as their usual mode of transport.
It helps build confidence: Riding, walking, skating or scooting to school will make your students feel more self-sufficient, build resilience and helps them to develop an awareness of road safety and the environment around them.
Students perform better in class: A Danish study has shown that children who walk or ride to school display improved concentration for 4 hours longer than those who are driven.
Preparing Your Child to Ride or Walk Safely to School
We know that parents often have concerns with allowing their children to travel independently and the convenience of dropping children at school, often on the way to work, gives parents peace of mind. Here are some tips to prepare your child to ride or walk safely to school:
If your child is planning on riding, check over their bike to make sure it's safe. Have they got a helmet that fits properly?
Spend some time together and cover some basic bike maintenance tips. Go and visit your local bike shop to ask for advice.
Prepare a plan for what your children can do if something happens on the way to school. Will they call someone for help (if they have a mobile phone) or will they lock their bike up somewhere and walk the rest of the way to school?
Have a conversation about travelling safely. Be careful around driveways and watch out for reversing cars; stop, look and listen before you cross the road; use crossings where available and always check for cars as they may not always stop; don't speak to people you don't know; call 000 in an emergency.
Talk to other parents in your community to see if your children could travel to school together, or perhaps see if the adults could take turns to travel with children.
Part Way Points
Part Way points provide an alternative for families who need to drive to school.  These are locations which provide a safe point to drop your children a short distance from school and allow them to walk or ride on a footpath the rest of the way to school.   Safe route to school maps highlighting part way points are available for all schools participating in the Ride or Walk to School program on the Transport Canberra website.
Catching the bus is another way that children can get some exercise into their day, walking to and from the bus stop. Everything you need to know on school services is available at Transport Canberra .
Keeping children safe in school areas is the responsibility of everyone.  There are some great resources on staying safe around schools here.
Want to do more walking or cycling with your family? You'll find ideas and links to other resources on our Cycling Ideas and Walking Ideas pages.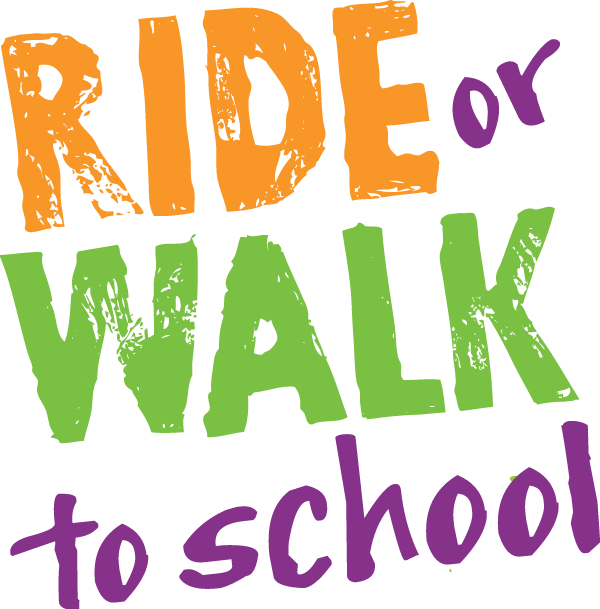 Resources