Benefits of Riding or Walking to School
Health Benefits
Cycling or walking are simple ways for children to incorporate physical activity into their everyday lives. Children and young people need to participate in at least 60 minutes of moderate physical activity each day to maintain a healthy lifestyle.
Social Benefits
Supervised riding or walking to school in early primary school years can develop the confidence and skills to independently travel in higher primary years. Childrenc an also interact with parents and other students walking or riding the same way home.
Educational Benefits
Research shows that children who ride or walk to school are more likely to arrive at school alert and ready to learn.
Environmental Benefits
Riding and walking to school provides environmental benefits to the broader community through:
Reducing traffic congestion

Reducing noise and air pollution       

Reducing greenhouse emissions         

Creating safer environments with less cars around schools
Ride or Walk to School Program Plan
A program plan helps to set out a strategy for embedding active travel in your school. Schools should complete this plan once per year and involved key people at your school to ensure the strategy is achievable.
Update Your Details
We know that each year there is some movement of teachers between schools. To enable us to effectively communicate with the correct person at your school please click this link and complete the details of the school coordinator of the Ride and Walk to School (RWTS) or It's Your Move Safe Cycle (IYMSC) programs or reply to this email with the best contact details.
Why Not Get Involved?
It is easy to sign up! All you need to get started is approval from your school's Principal and by nominating a teacher coordinator at your school.
So what are you waiting for? EMAIL info@paf.org.au to book a quick 10-minute information session at your school.
A full evaluation report on the Ride or Walk to School program can be found here. The highlights include: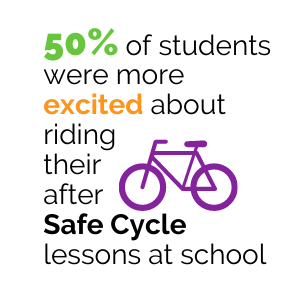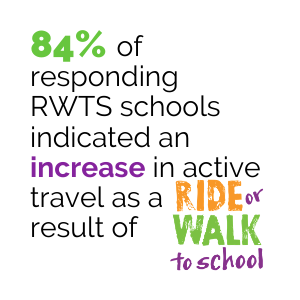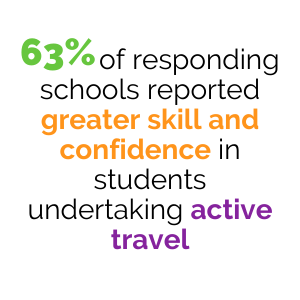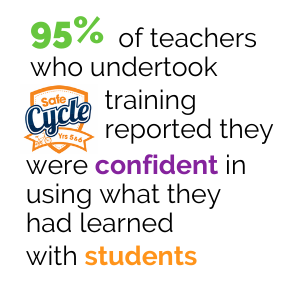 Other Active Travel Programs
Check out these other ACT Government programs that are being delivered to support walking and riding to school.
The Active Streets for Schools program is an extension of the Ride or Walk to School program to make the environment around schools safer to ride, walk, scooter or skate to and from school.
School crossing supervisors (lollipop people) assist children to cross roads safely by directing traffic with a stop sign and providing instructions. They also help to manage the flow of pedestrians and motorists at the busiest crossings.